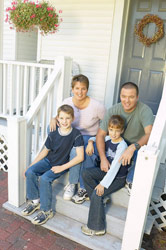 Choosing the Right Professional for Selling Your Home is Important
Choosing your real estate professional is, perhaps, the most important decision you will make when selling your property. It's important that you choose an agent/broker and company that you feel comfortable with.  They will be handling the sale of what may be one of your biggest assets.

The more you look around, the more you will see why it makes sense to list with us. Sitting back and waiting for buyers to come to us is not our style. We aggressively market your listing to potential buyers in the multitude of locations they are looking for property.

Exposure for Your Property
We add your listing to the MLS for potential buyers to search on our site and we also push your listing to almost every realtor website in the area. If people are looking for homes, they will find your listing!

We are here for you!
What really makes the difference with our clients is our friendly, responsive client services. We strive to get your house sold and meet your goals.

Contact us, to see if we are a good fit for your property.